Awards Season is in full swing and usually I would do a Best Dressed post for them all but this year I decided I would just do the Oscars in a few weeks. The BAFTAs took place last night and I was very impressed with a lot of outfits (and Angelina Jolie's beautiful face) so here we go..!
Angelina Jolie & Lupita Nyong'o
Fearne Cotton & Helen Mirren
Olga Kurylenko & Oprah Winfrey
I'm never usually the biggest Angelina Jolie fan but I have become obsessed with her over the last 24 hours. She just looked so stunning! She rocked her custom made Saint Laurent tux so hard and her skin was so radiant. Fierce.
Also have a new girlcrush in the form of Olga Kurylenko. Helped termendously by the Burberry gown.
And then Gwendoline Christie's dress was not very BAFTAs but I thought she looked way to bloody cute to not include her. What a doll!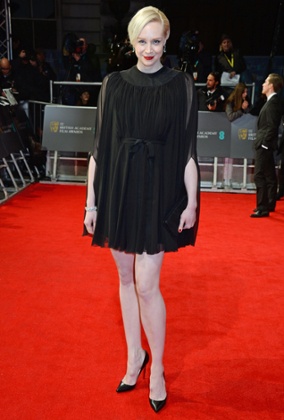 Who's red carpet looks were your favourite?