When it comes to awards season I used to do a top 5 best dressed on pretty much every award show but with lack of time and such I've decided to just do the main one and I'm just going to show you everyone who's outfits I loved, because ranking is always so difficult.
Having said that, I think my absolute favourite was Amanda Seyfried who wore a stunning Alexander McQueen gown.
Love all the detailing, the colour and she has super pretty make up just to top it all off.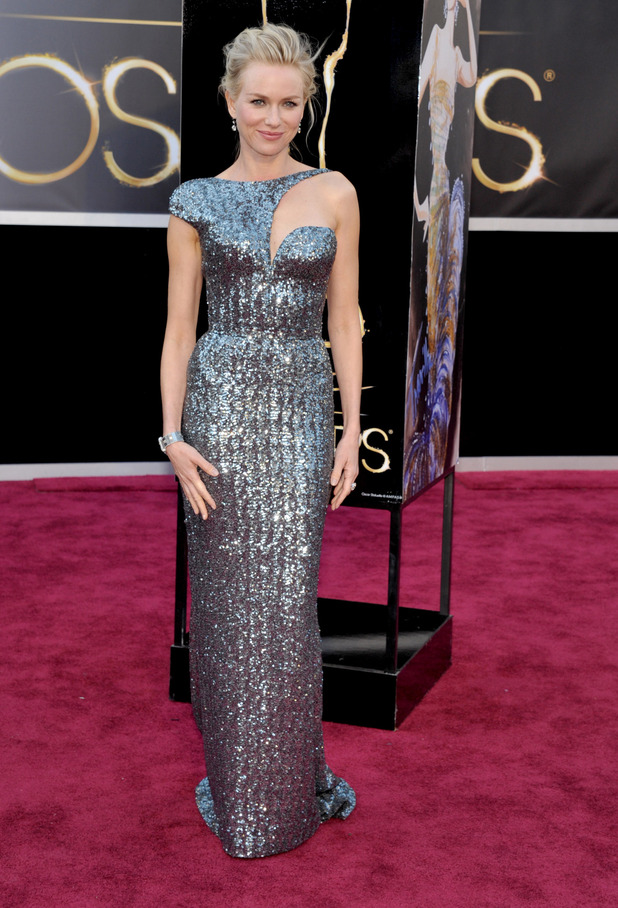 Naomi Watts wore Armani with a unique neckline.
Catherine Zeta Jones looked so glam in Zuhair Murad.
Adore Zoe Saldana's Alexis Mabille Couture dress!
Getting a bit of a "space vibe" from Halle Berry's Versace number and I like it.
Probably tied with Amanda from ultimate best dressed actually. Amy Adams wore a stunning Oscar de la Renta dress also with very simple and pretty make up.
Sally Field stood out amongst all the neutral colours in a red Valentino gown. It was actually incredibly similar to Hilary Swank's dress, also by Valentino but I preferred Sally's.
The most beautiful colour worn by Jennifer Garner in Gucci Première.
Love the detailing of Giuliana Rancic's Rafeal Cennamo gown.
Kate Bosworth at the Vanity Fair after party in Giambattista Valli. I am obsessed with this dress. If only I could win the lottery!
The big themes across the Oscar red carpet this year seemed to be nude, embellishment and baroque prints. Make up, on the whole, was very basic and neutral as was hair with a lot of the stars opting for a simple up-do that wasn't hair sprayed solidly into place. I love this! Makes it easy for us common folk to be able to recreate their looks!
Who was your best dressed of the night?
P.S. Just to let you know that there is now a subscribe box underneath the followers in the right hand sidebar. Just pop in your email address and you get a notification whenever I post so you won't ever need to miss one, especially if you don't use Google Friend Connect/Blogger etc!